vCare partner among the three best papers at SEMANTiCS Conference 2018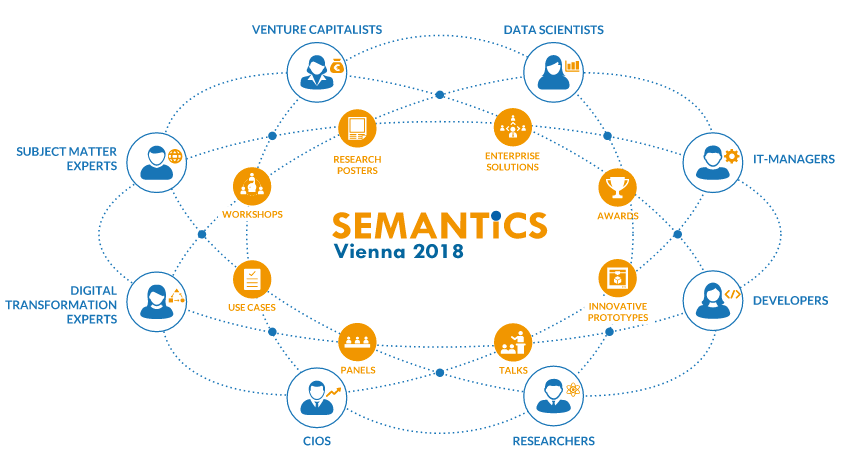 A research paper presenting the first results within the vCare project has been nominated, alongside two other best paper nominees, at the SEMANTiCS Conference 2018. Nicole Merkle of the FZI Forschungszentrum Informatik at KIT (working in vCare; second from right on the photo below) and Stefan Zander of the University of Applied Sciences Darmstadt presented their work on machine learning and semantic simulation in Vienna on 12th September 2018.
The paper draws on the chronic kidney disease pathway used in the vCare project. It demonstrates the practical applicability of a simulation framework in an Internet of Things context. It shows that an agent that uses reinforcement learning can improve its performance both during and after training – as a result, it makes optimal recommendations to prospective patients during their rehabilitation.
Entitled "Using a Semantic Simulation Framework for Teaching Machine Learning Agents", the paper will be published by Elsevier/Procedia Computer Science. Temporarily, it is available under: http://few.vu.nl/~vbr240/semantics2018/Semantics_2018_paper_33.pdf. See also our Publications Section.
The achievement sets a high standard for work in vCare over the coming three years.