The project's ambition is to develop and validate a new ICT based virtual coaching approach for empowering and motivating people while rehabilitation in the home environment.
vCare aims for:
A semantic layer enabling technologies such as reasoning, machine learning, behavioral models and predictive analytics
Coaching activities based on the underlying care pathway system
Continuous personalization regarding the cognitive, physical and social conditions
Seamless Context integration and non-obtrusiveness
Integration of home-environment via open IoT-platforms like FIWARE and UniversAAL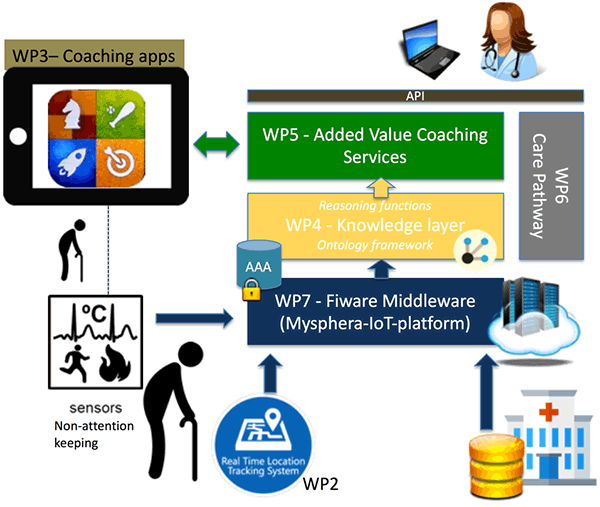 Technology Readiness Level (TRL)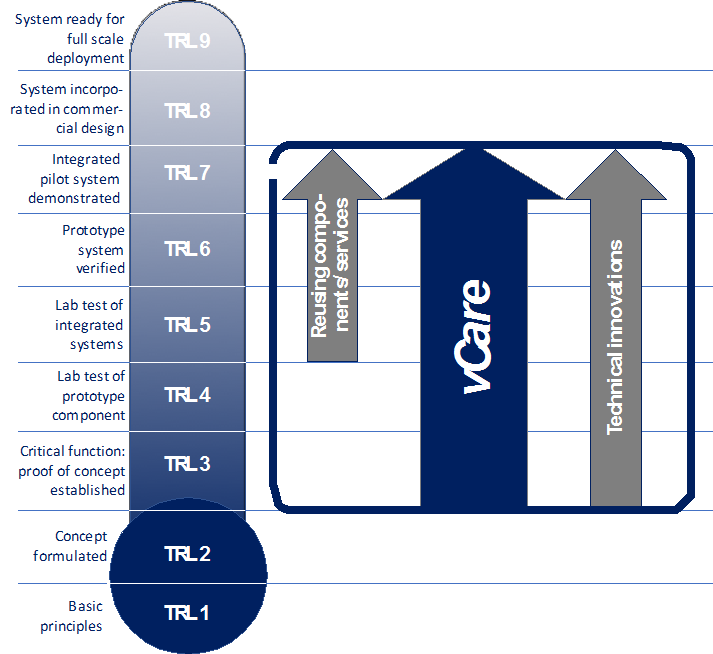 The project's approach requires a distinctive view on the technology readiness levels (TRLs).
Since the project focuses on integrating existing technologies rather than implementing another single, monolithic solution, the components used are based on a lab test of integrated systems (TRL 5). Further technical innovations will be developed during the process, based on technical concepts and proof of concept implementations (TRL 3). As vCare aims to conduct a small-scale pilot, the project will advance the virtual coaching solutions from the level of a proof of concept (TRL 3) to an integrated and demonstrated pilot system (TRL 7).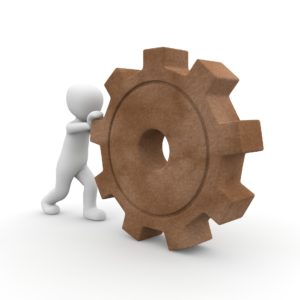 High level of personalization depending on mood, needs, preferences, motivational patterns, social connections
High level of abstraction, extensibility, and modularity by using advanced semantic technologies and appropriate platforms (universAAL, FIWARE)
Sensors and pattern recognition algorithms used to analyse the mood of the patient, which then works with the virtual coach to adapt the exercises based on their mood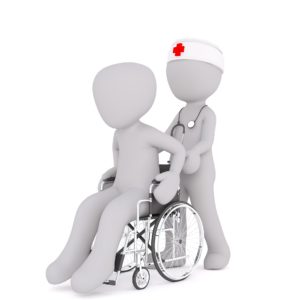 Providing a solution that runs a personalized care pathway in smart motivational manner
Usage of a suitable mix of communication and coaching activities that supports a better therapy adherence
Generation of an evidence base to allow empirically justified continuous improvements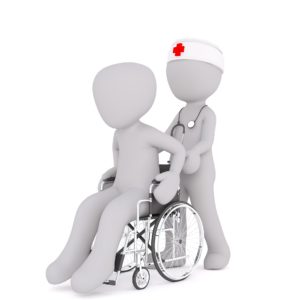 Targeting both rehabilitation centers and patients performing a rehabilitation programme independently
Determining the dependence of rehabilitation activities on the clinical setting