Serious Games and Digital Therapeutics: Contributing to technology ecosystems
In 2020, the COVID-19 pandemic has accelerated the development and adoption of digital clinical solutions, particularly those related to telemedicine and remote patient care. This drive has occurred largely from the need to avoid human contact in an era of social distancing. Rather than enabling the emergence of technology ecosystems, however, it has created a demand for what are essentially silo applications (artificial intelligence, big data, wearables, and virtual reality) designed to address specific aspects of the pandemic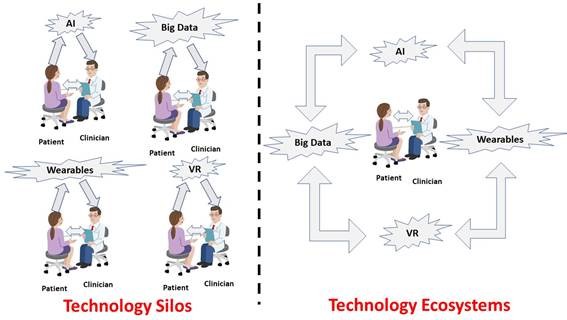 Trends towards digital therapeutics, rehabilitation, and the role of REHABILITY
Strategists have highlighted two specific trends as significant pointers to technological developments in 2021: Digital Preventive Healthcare Solutions and Digital Therapeutics. Preventive solutions are defined as the use of digital health technologies in the prevention of disease occurrence, eradication, elimination or minimisation of the negative impacts and, ultimately, prevention of death. Digital Therapeutics can broadly be defined as a treatment or therapy that uses digital and often Internet-based health technologies to spur changes in patient behaviour. Although digital therapeutics can be employed in numerous ways, it can especially support rehabilitation.
vCare is fully aligned with this second trend towards digital therapeutics and rehabilitation. Therapeutic technologies enhance personal health management and create environments in which patients can manage their own treatment outside the premises of a hospital or a clinical facility. The REHABILITY solution provided by Imaginary, a vCare partner, contributes fundamentally to this objective. Together with several complementary telehealth offerings, it has the potential to lighten the burden on public health services while offering new added value services to care home facilities.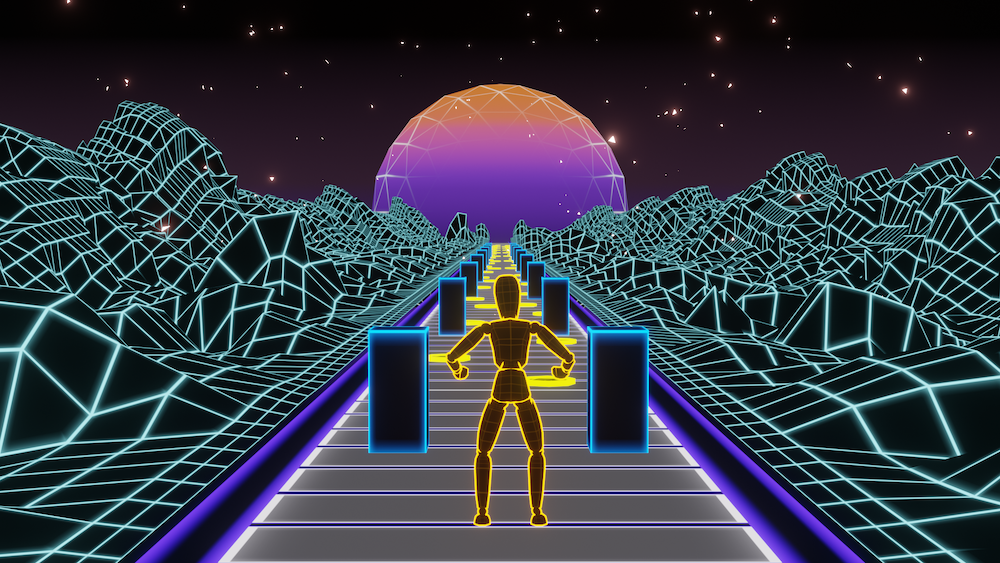 The medical device, REHABILITY NEURO, is a framework containing a library of serious games co-designed with specialists and patients following a stroke, or with multiple sclerosis, Parkinson disease or spinal cord injury. The product is the result of 8 years of multi-disciplinary work with specialists and patients. A best practice connected health solution, REHABILITY allows patients to take part in rehabilitation therapy both within a specialist facility and from home with continuous remote medical support. It combines motor exercise with cognitive exercises. Medical staff can quickly personalise the exercises for every single patient in each phase of the therapy in a very fine grained, yet simple, way.
Imaginary srl, a serious games producer, has now collected sufficient evidence to demonstrate that the product motivates elderly people to comply with the prescribed therapy, thus supporting adherence. This evidence has been published in several scientific papers. A large sample of those papers can be consulted here.
The product is culturally neutral and available in 12 languages. It is capable of addressing the needs of people from very many different countries from Europe to Southeast Asia and China.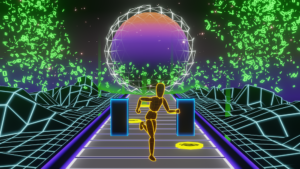 In the context of vCare, REHABILITY was integrated into the project's tutoring services to create a technology ecosystem targeted at post-stroke neurology, Parkinson disease, and cardiac
patients. vCare's virtual coach will take care of a patient at home, proposing activities or therapies according to his/her needs at different times of the day. The virtual coach will interact with the patient as a care-giver would do, recording patient improvements or difficulties and adapting its interaction. The patient therefore has access to several services integrated into the system. One of these services, active in some of the implemented care pathways, is REHABILITY.
There is a growing range of such systems appearing on the market at present. In general, there is still a lack of evidence and validation of the effectiveness  and impact of such solutions in a home environment.
vCare's next project phase is dedicated to evaluations taking place at home. As a result, vCare is contributing to exploring the effectiveness of new telemedicine and telecare approaches in a fertile technology ecosystem.
Care journey motivations
One of the key interesting aspects to monitor in the vCare project will be the motivations of elderly users to take up an active role in their care journey and sustain it over time. Aside from the expected clinical benefits, vCare's long period allocated to piloting in real life conditions will provide insightful inputs to evaluating how best to help patients to integrate regular and continuous use of technology in their daily lives. Evidence data can be collected on a cohort of patients who are recovering from the COVID-19 pandemic.
Collection of evidence in an ecosystem like the vCare project is a pre-condition to convince payers to put reimbursement policies in place in Europe which include digital therapeutics.
COVID-19 is likely to play a significant role in addressing issues related to policies both on evidence and reimbursement, because of the combined need to keep people out of hospital and reduce the cost of patient care.